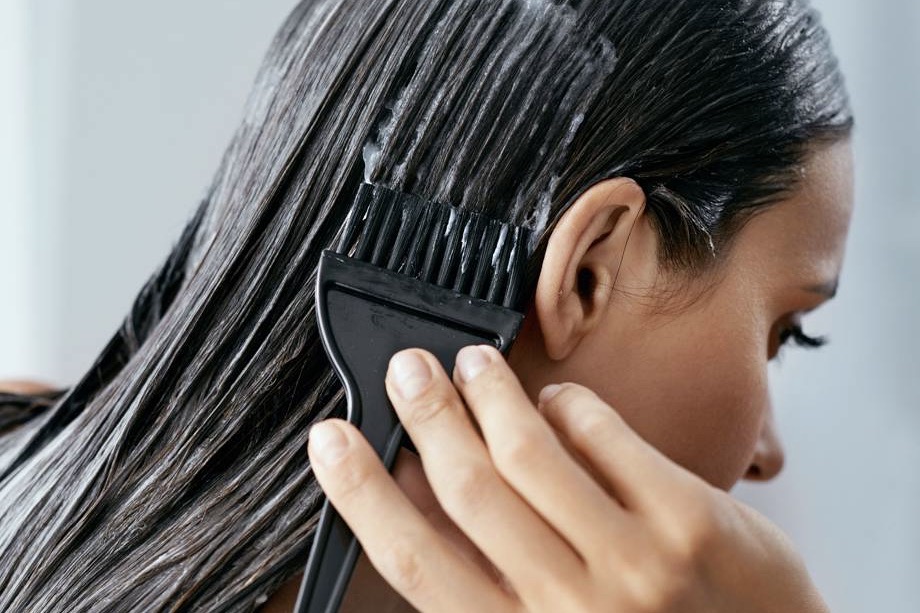 Pro Hair Colour vs Box Dye
Pro Colour vs Box Dye: What You Need to Know
Many of us have used box dye on our hair. My first experience was as a young teenager in the 80s.
My neighbour, who had elected herself to perform this for me, set to work turning my dark hair a bright blonde. It was a troubling shade of butter yellow after the first round, but the toner saved it. Center part perfection.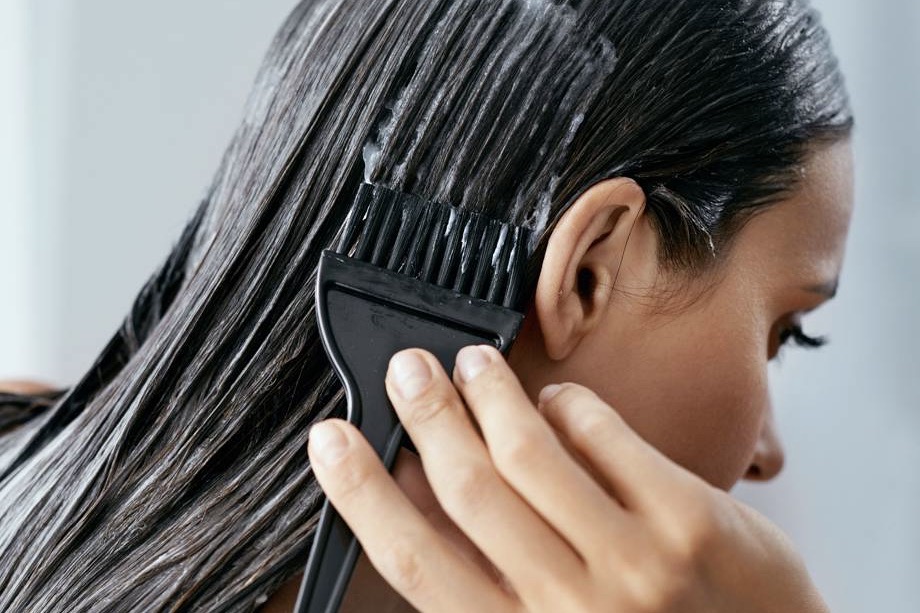 Now as a professional colourist, I have a different view of store-bought box dyes and home lightening kits.
The truth is that box dyes are formulated differently from professional salon colour. If you're set on lightening your hair, box dye can be especially problematic.
Here's what I've learned in the years since my backyard blonde adventure.
What's the problem with box dye?
The basic issue with box dye is its harsh chemicals. Box dyes typically have a higher ammonia content and may contain metals or metallic salts.
Using box dye may be more damaging than custom professional hair colour, especially if the application and processing time aren't precise.
And repeated use of box dyes means multiple layers of permanent dye built up on your hair. If you want to change the colour, your salon colourist will need to carefully remove them before applying anything new.
How is professional salon colour different?
Professional salon colour is formulated with nourishing oils not found in box dye formulas. It's created with conditioning agents and includes specialised colour molecules.
A professional colourist will adjust the formula depending on the hair texture and porosity. This means the salon dye is specially formulated for your colour goals and hair type. It's not just an out-of-the-box solution.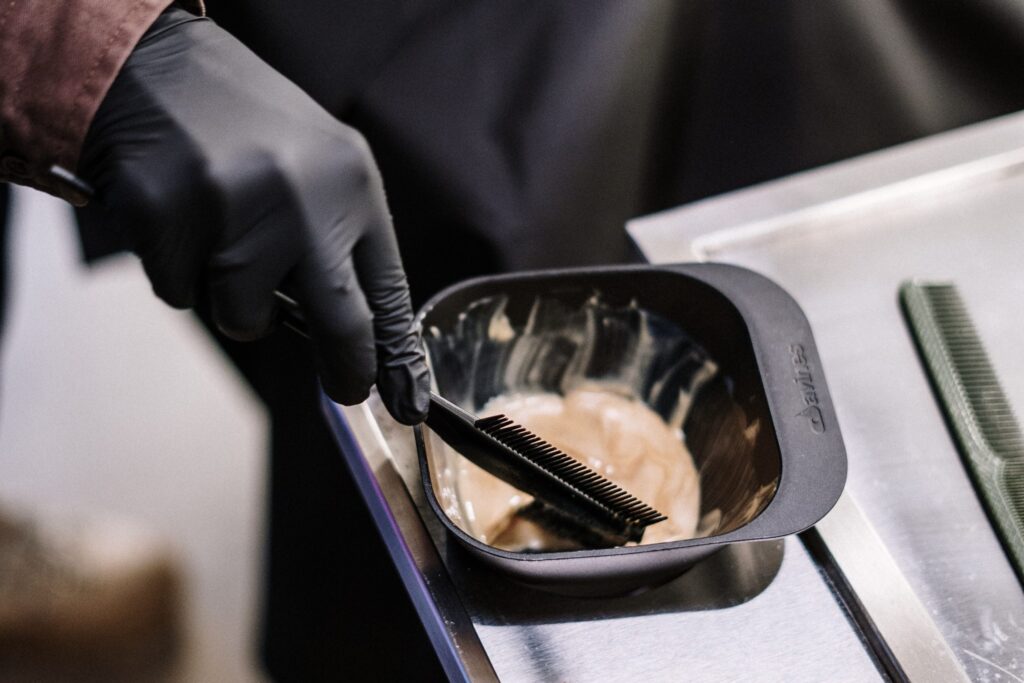 What are the different options for salon colour?
There are a few salon colour types, depending on the effect and permanency you want.
Semi-permanent colour is generally used for toning hair after a lightening service. It's a low pH, nutrient-rich, glossing product that smooths the hair cuticle.
Demi-permanent colour has a softer grow-out line, with glossy, dimensional tones that blend and cover grey. It leaves the hair hydrated.
Permanent colours are necessary for total grey coverage. They're powerful enough to lighten hair whilst simultaneously depositing pigment.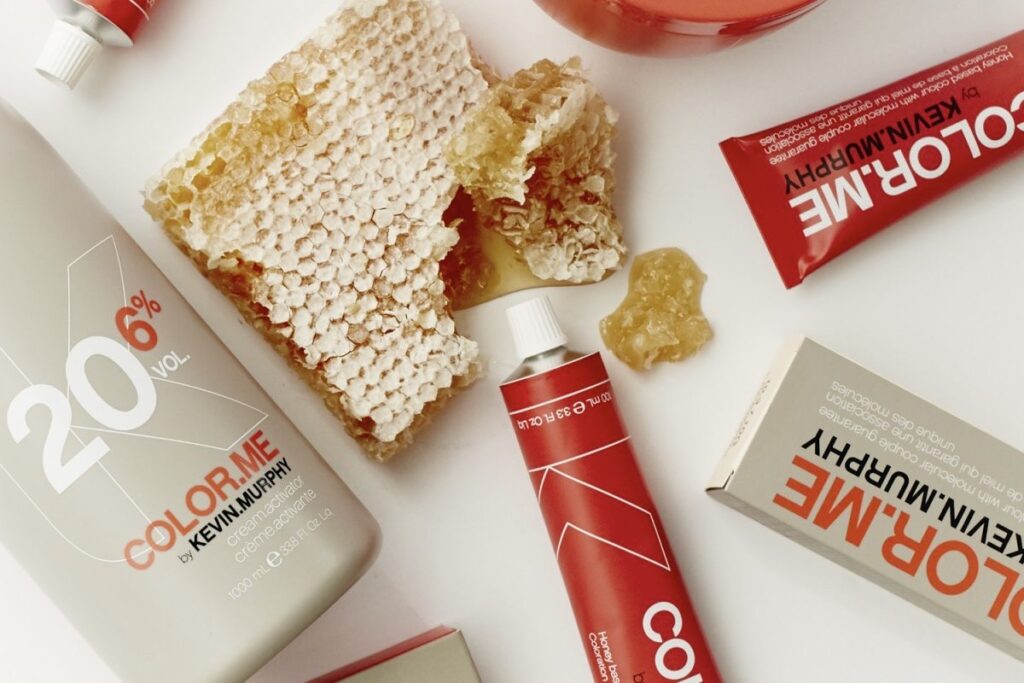 How to correct box dye colour
While box dye can be difficult to deal with, it's not impossible. Your professional colourist will follow three stages to take your hair from box dye to pro.
Removing box dye colour: A colour extractor may be applied to reverse the oxidation of synthetic hair colour. This is done without damage to the hair. The extractor essentially 'strips' the colour molecules out.
Lightening: A colour cleanse will remove the remaining molecules while simultaneously lightening the hair. The colourist will formulate the product depending on the hair's integrity, incorporating repair treatments throughout the process.
Re-pigmenting: Colour application is when the pigments are replaced and formulated with nourishing oils. The colour will be applied onto pre-lightened hair. This helps to balance and level the tones as it deposits.
Depending on the build-up within the hair the process of removing existing colour could take weeks or months to achieve. It will also require maintenance in replacing the pigment as it fades from the hair.
The final word
The bottom line is that box dyes are a 'one size fits all' solution. Bespoke hair colour is just not a 'one size fits all' service.
With today's changing colour trends, a good colourist will always keep your options open by utilising the best formula possible. This should leave you with healthy, but most importantly changeable, colour possibilities.
By Stephen Buchanan & Lauren McCue