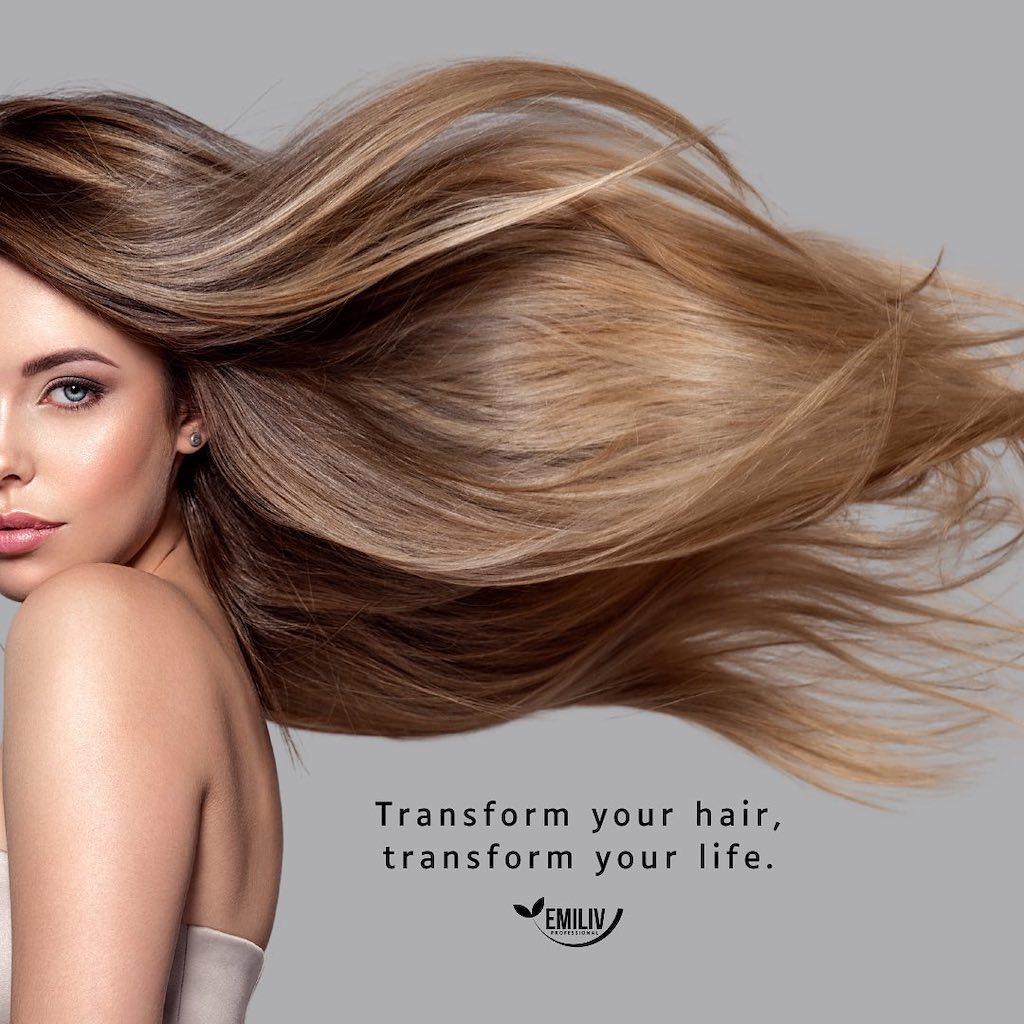 Hair Botox vs Brazilian Keratin: Finding The Right Treatment For You
Looking to tame frizzy hair this wet season? We hear you. Fighting against humidity to keep your hair looking neat can be a daily struggle, especially in Saigon's climate!
If you're looking for a long-lasting solution to flyaways or dullness, a Hair Botox or Brazilian Keratin treatment can create a shiny, effortless look.
Before you rush to the salon, we'll go through some of the pros, cons, and questions behind each of these hair treatments.
What are the differences between Hair Botox and a Brazilian keratin treatment?
Hair Botox and Brazilian keratin treatments both alter hair to make it straight, shiny, and smooth. It's a semi-permanent effect that will keep your hair soft for 2 – 4 months, depending on your hair type, the treatment and maintenance.
Hair Botox has a softer result compared to keratin and uses fewer chemicals. It's similar to deep conditioning because it adds nourishing oils and antioxidants to fill the tiny cracks in hair strands.
Keratin treatments are more intensive. Its composition makes it more powerful in changing hair's texture. Keratin molecules are activated by the application of heat and create a shield around the hair strand. With this treatment, hair stays smoother even in high humidity.
How do I know which is right for me?
The right treatment for you depends on your natural hair type, the hair's condition, and the styling results that you want.
Brazilian keratin treatment works best for hair that's thick, extra-frizzy or just unmanageable. But the process can be too harsh for hair that's very damaged from chemical treatments, super fine, or very thin and straight. This is partly due to the product and also the application of hot irons needed to smooth the product into the hair. Because of the product's chemicals, it's not a recommended treatment for pregnant or nursing women, or children under twelve.
Hair Botox works for any hair type, though it won't smooth out waves or curls to the same degree that keratin does. Because it has more nourishing properties, it can be suitable if your hair has a very fine texture, or has been heavily lightened or gone through other chemical treatments. 
The treatments can also change depending on the styling that you want. If you choose a partial treatment, the stylist will only apply the product to the areas that you choose. For example, if the hairline and bangs are always frizzy, you can opt to get a smoothening treatment just on that section.
A consultation with our stylists can determine which is the right treatment for you. 
What to know about your hair treatment appointment
Process time: 2 – 4 hours
Effect lasts: 2 – 4 months
The application process is similar for both treatments. Our stylists will first wash your hair and start sectioning your hair to apply the product. 
After letting it sit for between 30 and 90 minutes, the stylist will first blow dry your hair,  flat-iron the hair sections to seal in the product's molecules and set the hair's new texture.
If you're getting the keratin treatment and have finer hair, our stylists will tailor the process to make sure it doesn't get weighed down. By avoiding using product on the first 3-4 cm of the roots, your hair's natural volume will be maintained and give an extra lift.
Either treatment option takes several hours. Plan to book out most of your day for a salon visit!
Our Keratin products, Hair Botox and Botox for blonde, contain 10 Oils:
Argan Oil – helps to hydrate and soften the hair

Castor Oil – promotes healthier hair

Murumuru – protects the hair against sun damage, heat, and other harmful compounds

Copaiba Oil – protects hair and leaves it shiny and soft

Jojoba Oil – prevents hair loss and promotes hair thickness

Macadamia Oil – controls and smoothens frizzy hair

Monoi Oil – helps add brilliance and shine to the hair

Grapeseed Oil – adds moisture, strength, and shine to your hair

Aloe Vera – promotes hair growth, prevents itching on the scalp, reduces dandruff, and conditions your hair

Macaúba Oil – restores damaged hair
Follow-up
It's critical after either treatment to avoid moisture. Don't get your hair wet for the first 24 to 48  hours after the appointment while the product is still in.
Hair accessories like elastics or clamps should be put aside during this time. If you tie your hair up in the first 24 hours, it will leave a lasting dent in the hair's texture.
During that same time, take care not to sweat too much. Avoid excessive activity or exercise, and try to minimise exposure to humidity.
If your hair does get wet, misshapen, or frizzy, you can fix it at home. Use a hair dryer and flat iron to dry and re-straighten your hair.
Aftercare
For long-term results, stay away from anything that strips the treatment from your hair. 
Your regular shampoo should be both sulfate and sodium free. This gentler formula will keep the treatment intact.
Try to swim just a little or not at all. Both chlorine from pools and salt in ocean water will damage your hair's treatment.
Hair treatment services at Bloom Groom
Our salon offers services tailored to your hair texture and type. Whether you're aiming for a super-smooth Brazilian keratin treatment or Hair Botox for extra softness and shine, we'd be happy to discuss how to achieve the look you want.
Feel free to contact us or drop by the salon for a consultation.
by Lauren McCue