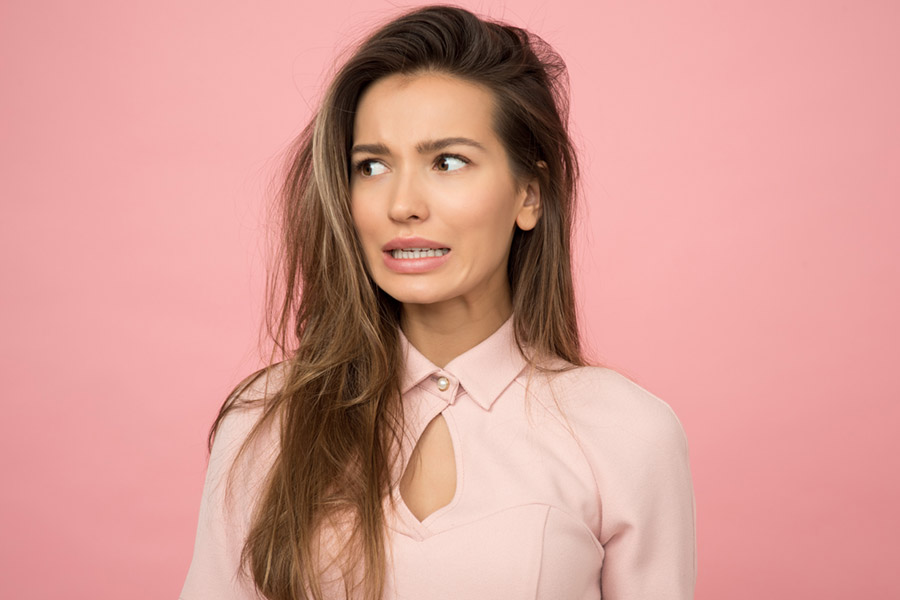 Humidity And Your Hair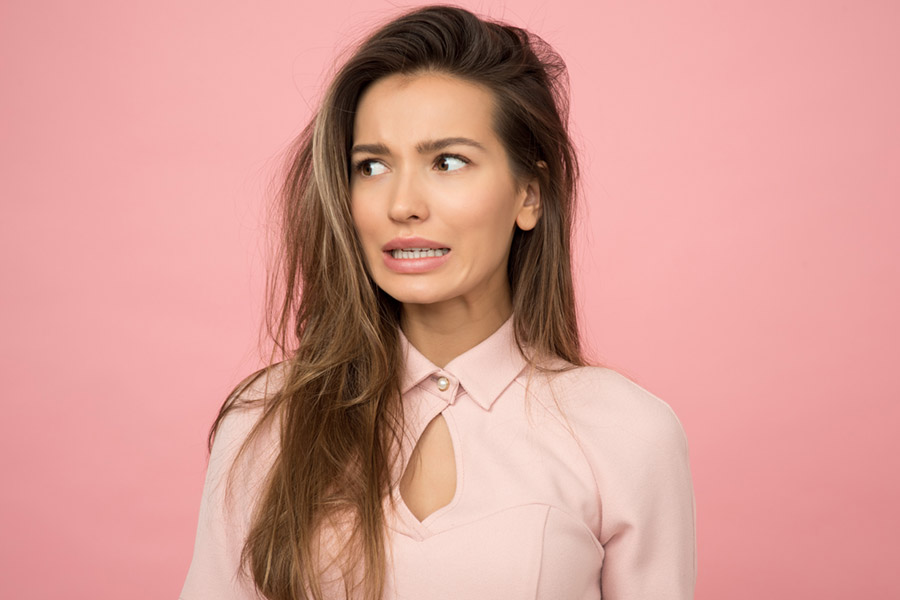 Humidity and your hair
You may have just spent a good portion of your morning trying to tame your mane but upon stepping outside your efforts are dashed. Damn it!
Healthy hair generally keeps about 15 percent of water weight,  in humid conditions, it can retain roughly 30 percent of total moisture. Damaged hair, and porous strands, however, can absorb up to 55 percent, a factor that produces unrelenting frizz, puffy locks and dullness.
How do we fight the frizz?
Shampoo
In humid conditions, we tend to wash our hair more frequently, right? Well, you shouldn't, because each time you wash away your natural scalp oil (sebum). Many shampoos contain sulphates and parabens that can dry out your hair and scalp. 
TIP: Try to wash your hair once (not twice), adding a little water to encourage lathering. Avoid too hot water, it will swell the hair and open the cuticle. Dry shampoo is a good backup between regular washes and will boost the volume at the root.
Conditioning
Moisturize more often!  Conditioners help to counteract the effects of humidity. Naturally curly and coarse hair requires a high moisture content, while fine or chemically damaged hair benefits from lighter products that also contain proteins for strengthening. But watch out, in dry climates, proteins can make the hair brittle.  
TIP:  Apply to the mid-lengths and ends only for fine hair, for coarse and dry scalp conditions apply all over. Finish with a cool water rinse, colder water will seal the cuticle layer, encouraging smoothness and shine.
Treatments
Intense nourishing masks will boost the effects of your regular conditioner, adding as much moisture to the hair as possible to prevent the absorption of moisture from the air  
TIP:  Heat up your mask in a hot water basin before applying, this aids the absorption.
Brasilian Keratin and smoothing treatments
These treatments are designed to keep the hair smoother and straighter all year round. Unlike chemical straighteners, they restore essential proteins found naturally in the hair, that have been lost over time. They can help to reduce curl and frizz dramatically in humid conditions.
Leave in conditioner – oils and serums
Use lighter products in humidity so the hair does not become weighed down. Silicones are under much controversy and debate. Good silicones in hair will wash away easily, and the bad ones will build up in the hair causing it to be limp and lifeless. Light oils with a more fluid consistency are easier to manage.
TIP:  jojoba and argan are especially similar to the scalp's natural oil
wrap the hair in a warm towel for at least 20 minutes. Add a few drops of your favourite oils to your mask, such as jojoba, argan, coconut or olive.
Towel drying
Remember that your hair is at its most fragile when it's wet, so make sure not to ruffle your hair excessively when towel drying, this will only encourage the hair to be frizzy, instead blot dry and squeeze the water out of the hair.
TIP: Use an old t-shirt instead of a towel to protect the hair from being ruffled. Also, try a satin pillowcase that will lessen the frizz while you sleep.
Drying
Allow your hair to dry naturally a little before blow drying, the less you heat it the less damage you create. Use the dryer on medium heat. Always point your dryer from the roots down to the tips, this will have a smoothing effect and seal the cuticle layer. Going against the hair will cause more frizz.
TIP: Make sure your hair is completely dry before you go out, hair that is not dry will continue to absorb moisture from the air. Don't drag a brush through hair when it's too wet, instead hold the hair taught at the tips with your hand and use the dryer in a downward motion along your locks to dry and smooth. Finish with a cold blast to set the hair and smooth the cuticle.
Brushing
Use a natural boar bristle brush and a wide tooth comb, combing the hair when wet stretches it and causes breakage, better still use your fingers to detangle the hair and a wide tooth comb. When blow drying use a natural boar bristle brush, it will be kinder to your hair.
Flat ironing and curling
Straightening your hair before you go out into humid weather may increase the chance that it will curl or frizz up. This is because high-heat styling can dry out your hair and cause it to absorb excess moisture.
TIP: Skip the flat iron on humid days.
Up styles
The ponytail is your friend! On the days that you don't wash your hair and you feel it's in need of help, try braiding or putting your hair up. Apply some dry shampoo to the roots for added volume and style the ends into a braid, pony or clips.